Home » Meet The Team » Jan Holland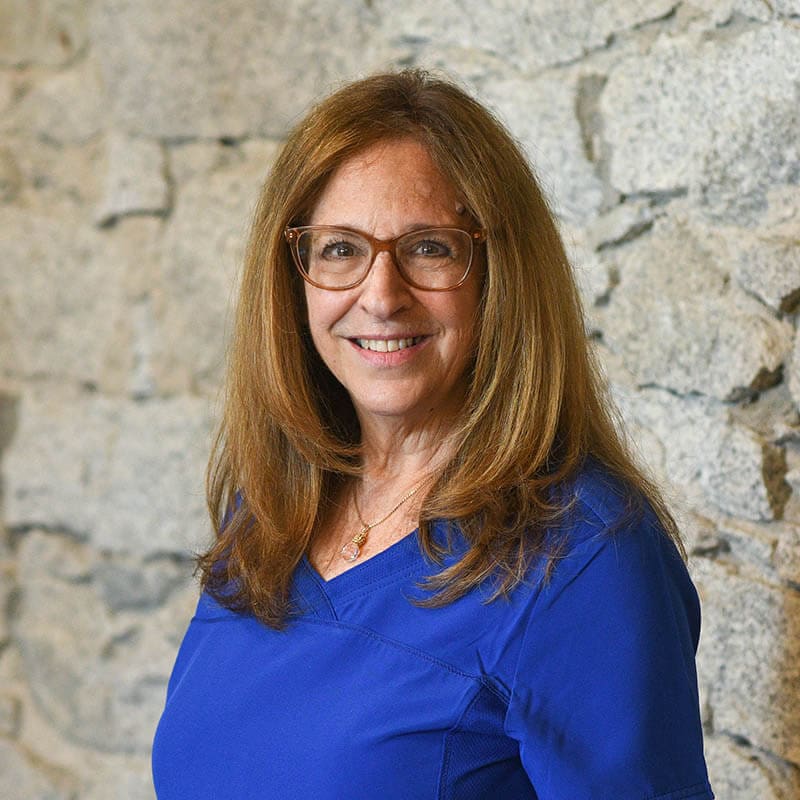 Jan grew up in North Miami Beach, Florida and attended college at Cape Cod Community College and Leslie College.
As our patient care coordinator, Jan's day centers around putting our patients first. She strives to ensure each patient's experience at Duncan Hearing Healthcare is a comfortable and positive one – whether it's in person or over the phone. Jan considers each patient a valued friend and focuses on providing a warm, welcoming atmosphere from the moment they walk through the door.
She loves working with the team and is extremely grateful to be part of what makes Duncan Hearing stand out. She is happy to assist Jessica and Shantelle in whatever way she can to make their job easier whenever possible.
According to Jan, it is often the small successes that make a profound difference to our patients – and she is pleased to have a role in this. She says it may be rescheduling an appointment at the last minute or putting a patient at ease if they come in feeling "dumb" because they forgot to bring their hearing aids. Their gratitude makes any challenge totally worth the effort to resolve it.
Outside of work, Jan enjoys spending time with her three young grandhildren. She says they are the light and joy of her life.
Jan is also an avid reader, likes to take walks, and purely treasures the simple things in life, such as spending time with her husband, sisters, and family.
If you could have dinner with one person (dead or alive) who would it be?
Oh no!!! That's a hard one. I guess I would have to say my parents (who have been gone for a while) because they were my inspiration and my heroes.
What is your favorite sports team?
The Patriots – but only because my husband loves them so much and has tried to explain football to me. He even makes fun of me for not having a clue ... even when I ask him which inning it is!!!
What is your favorite food?
Cucumbers
If you could travel anywhere in the world, where would you go?
I am so boring. I don't have any desire to travel since I am living in the most beautiful place – Cape Cod!
What's your all-time favorite TV show/series?
Well … I am really going to date myself now, but here it goes – The Mary Tyler Moore Show.
Book a Hearing
Assessment
There is no better time than today to start down the path to better hearing with Duncan Hearing Healthcare by using our form to book a hearing assessment.