Home » Meet The Team » Nancy Duncan, Au.D.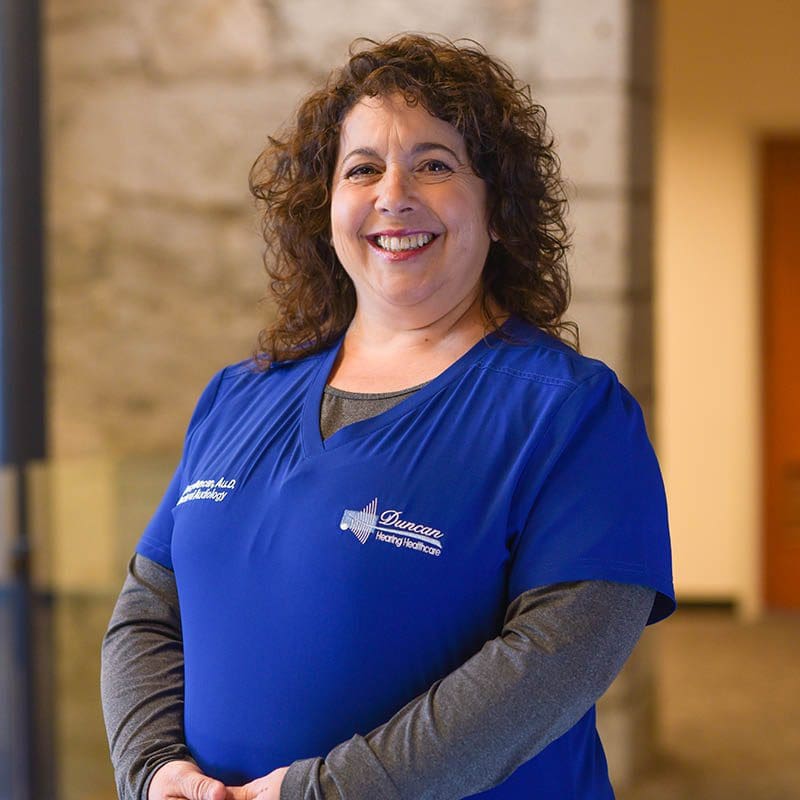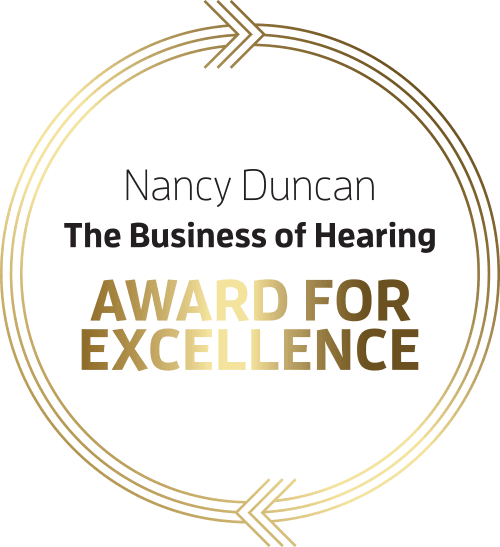 Dr. Nancy Duncan graduated from Somerset High, Somerset, MA in 1991 and received her B.S. in communication disorders and psychology from Worcester State College. Her master of science in audiology was awarded at the University of Arkansas in 1997, after which she worked for several private audiology practices in Arkansas, Rhode Island, and Massachusetts.
Returning to the area in 2003, Dr. Duncan founded Duncan Hearing Healthcare, allowing her to apply her passion to her community through rehabilitative audiology and individual patient care. She earned her clinical doctorate in audiology degree from Pennsylvania College of Optometry (now Salus University) in 2005.
Her passion for her family and community is an integral part of what drives her to provide trustworthy, professional hearing healthcare to her patients.
As a Doctor of Audiology and founder of Duncan Hearing, she is responsible for the day-to-day operations and keeping the whole team and clinic running smoothly. She sees a variety of patients for hearing diagnostics, hearing aid recommendations and tinnitus testing and treatment.
Although, tinnitus evaluation and management along with adult communication needs assessments are her primary areas of specialty, she is able to see all patients with any hearing concern.
While Nancy brings a wealth of experience and knowledge to the team, she is continually working on ways to develop herself and the team, ensuring the team is always aiming toward the most improved patient experience.
The job can be tough at times, but her team are extremely gratified by the results they can deliver, and she is proud to have been able to grow over the years and watch the development of both her staff and patients.
"I love seeing how far we have come! When I started this in 2003 it was just me, my Dad and my husband in an 800 square foot office. They took turns manning the phones while I saw patients in the early days.
"I've been able to grow the practice slowly over the years and have been able to hire my team as I've grown. One of my goals has been to always help my team grow and follow their dreams. We have been able to promote many from within, so they have been able to better their lives and I have enjoyed watching them become more confident in themselves!"
Oftentimes, patients come to her struggling and feeling isolated. Witnessing the difference in their personalities as a result of her work is what truly makes everything worthwhile.
"When I put hearing aids on someone for the first time and I see their eyes light up and I ask, "can you hear me?" is what makes me keep showing up every day.
"They realize what they have been missing and that they no longer have to live the way they have been. I mean what other job do you get to make that kind of a difference each and every single day."
Nancy's heart is attached to the Southcoast community, residing in North Dartmouth with her husband Andy and son Cooper. You will often find her on the weekends at the baseball field cheering for Cooper's team.
On Fridays (her day "off") she volunteers at Forever Paws Animal Shelter, where she is the front desk clerk and works extremely hard not to bring pets home weekly!
She also competes in powerlifting competitions, rides her Peloton, rows on her Ergatta and hikes on trails across from her house.
If you could have dinner with one person (dead or alive) who would it be?
Prince. I have been a fan as long as I can remember. He is a musical and creative genius and reinvented himself several times throughout his career while always standing up for his values and beliefs. Even if that meant losing fans, money and his record labels support.
What is your favorite sports team?
Boston Red Sox or New England Patriots depending on the Season!
What is your favorite food?
I wish it were something glamourous and high end but sadly my guilty pleasure is Swedish Fish Candy. I can't get enough.
If you could travel anywhere in the world, where would you go?
Australia. I love beaches and wildlife and would love to be in a place with the most fabulous of both.
What's your all-time favorite TV show/series?
Seinfeld and Curb your Enthusiasm. I consider them one in the same as Larry David is a comedic genius.
Book a Hearing
Assessment
There is no better time than today to start down the path to better hearing with Duncan Hearing Healthcare by using our form to book a hearing assessment.