On June 16th, 2021 – GN Hearing (ReSound) published a press release that shared that they are soon to launch their brand new fully-custom rechargeable hearing aid called Custom made by ReSound.
Supporting wireless streaming from both iOS and Android and built for all-day use, it's a robust, stylish, and water-resistant design that feels like the start of a new generation of custom hearing aids.
The most notable innovations as detailed in the press release are:
Rechargeable batteries that offer up to 24 hours of use-time from a single charge when streaming all day, through an industry-first Custom charger that contains two specifically created inserts that match the shape of each hearing aid.
A new modern-design 'push button' that is accessible over a much larger portion of the faceplate, ideally for people with dexterity issues.
A 30% improvement in speech understanding in noise- and 1-2 dB more directional benefit compared to ReSound's previous custom product (the LiNX Quattro).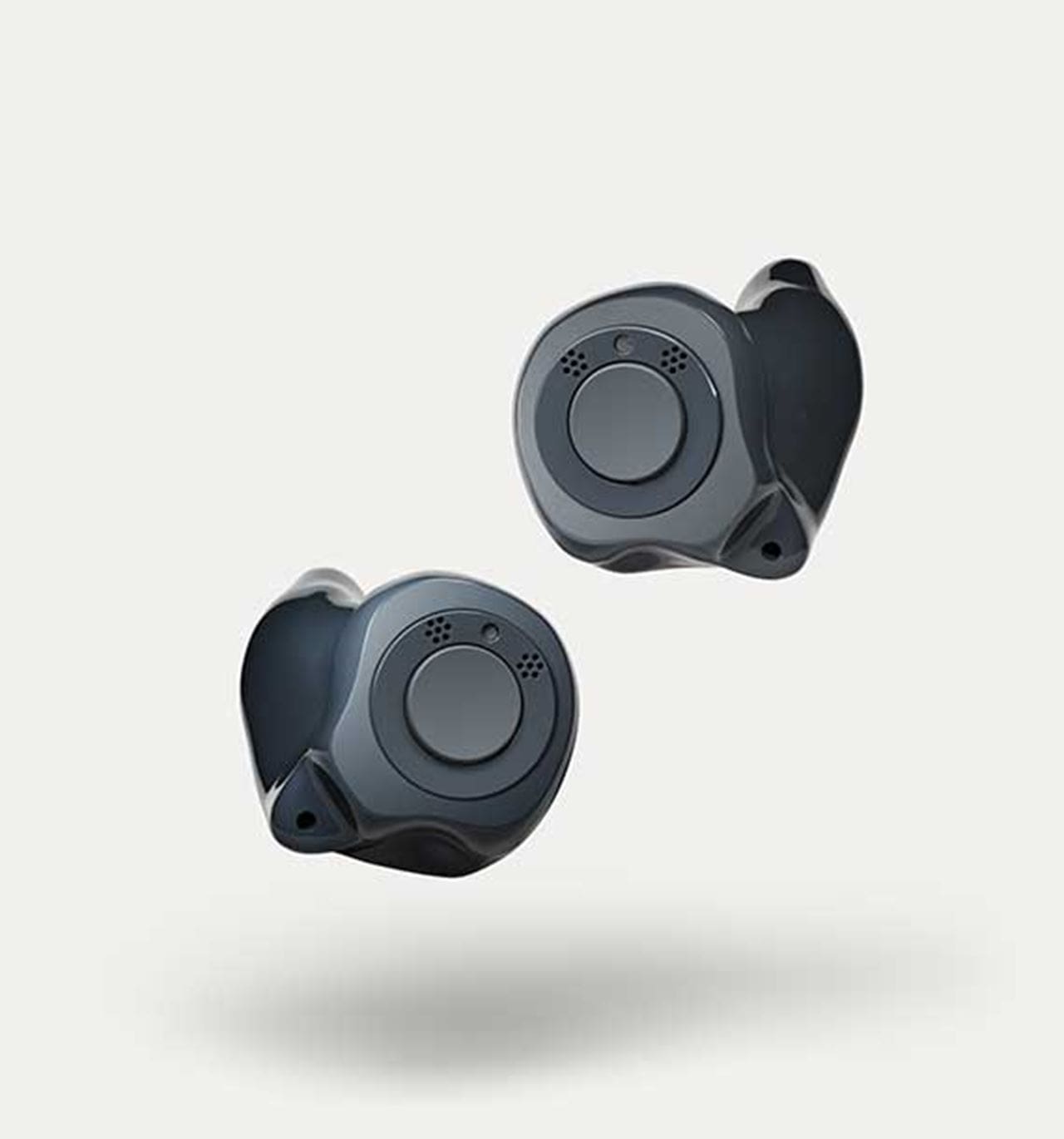 With every ear being different, Custom relies on precise rendering of your ear canals which is either taken digitally or by using a silicone impression material. Using this, your devices are custom-made uniquely for you.
This ensures that you can comfortably wear your devices all day long.
What Does Dr. Nancy Duncan Think?
We are so excited for this product to be released.  We have had many patients who wanted an in-the-ear product but also a rechargeable product.
This will be so helpful for those patients, especially individuals who have been struggling to use masks with over-the-ear hearing devices.
Are They the Right Solution for You?
Custom made by ReSound could be an ideal solution for many different people, but notable stand-outs include:
Previous Custom Users – those of us that are currently wearing customs with no interest in the RIC (Receiver In Canal) style.
Dexterity – if you or a loved one have challenges with dexterity, then it can be challenging to do the traditional "two-step" required to insert a Receiver-in-Canal device. Custom made by ReSound is a much simpler solution.
Outdoor enthusiasts – if you enjoy walking or outdoor activities, then a Receiver-in-Canal style device that sits at the top of your ear can result in a difficult experience in a windy environment. Custom made by ReSound is also water resistant.
Mask wearers – Custom made by ReSound sits within your ear which ensures you're not facing the challenges of traditional hearing aids when wearing a face mask.
Landline phone users – if you use a landline phone or find yourself regularly on calls through work, then Receiver-in-Canal hearing aids result in you holding your handset unnaturally due to the microphone being at the top of your ear. Custom made by ReSound allows you to use your phone much more naturally.
Your Next Steps
Although the official launch date of these devices has not yet been specified, we expect that these will be available in late August/early September.
If you are interested in discussing whether Custom made by ReSound is right for you, and scheduling an appointment to discuss your circumstances, then you can call us at one of our three locations or schedule your appointment by clicking here.
This unique style feels like a new generation of custom hearing aids, and we're very excited to get our hands on this technology.