Nancy Duncan, owner of Duncan Hearing Healthcare, was awarded The Business of Hearing Award for Excellence on October 3.
While Nancy didn't take the top prize of Entrepreneur of the Year, she was given special recognition for her hard work and dedication that allowed her clinic to grow year after year, despite the setbacks of 2020 and many other challenges along the way.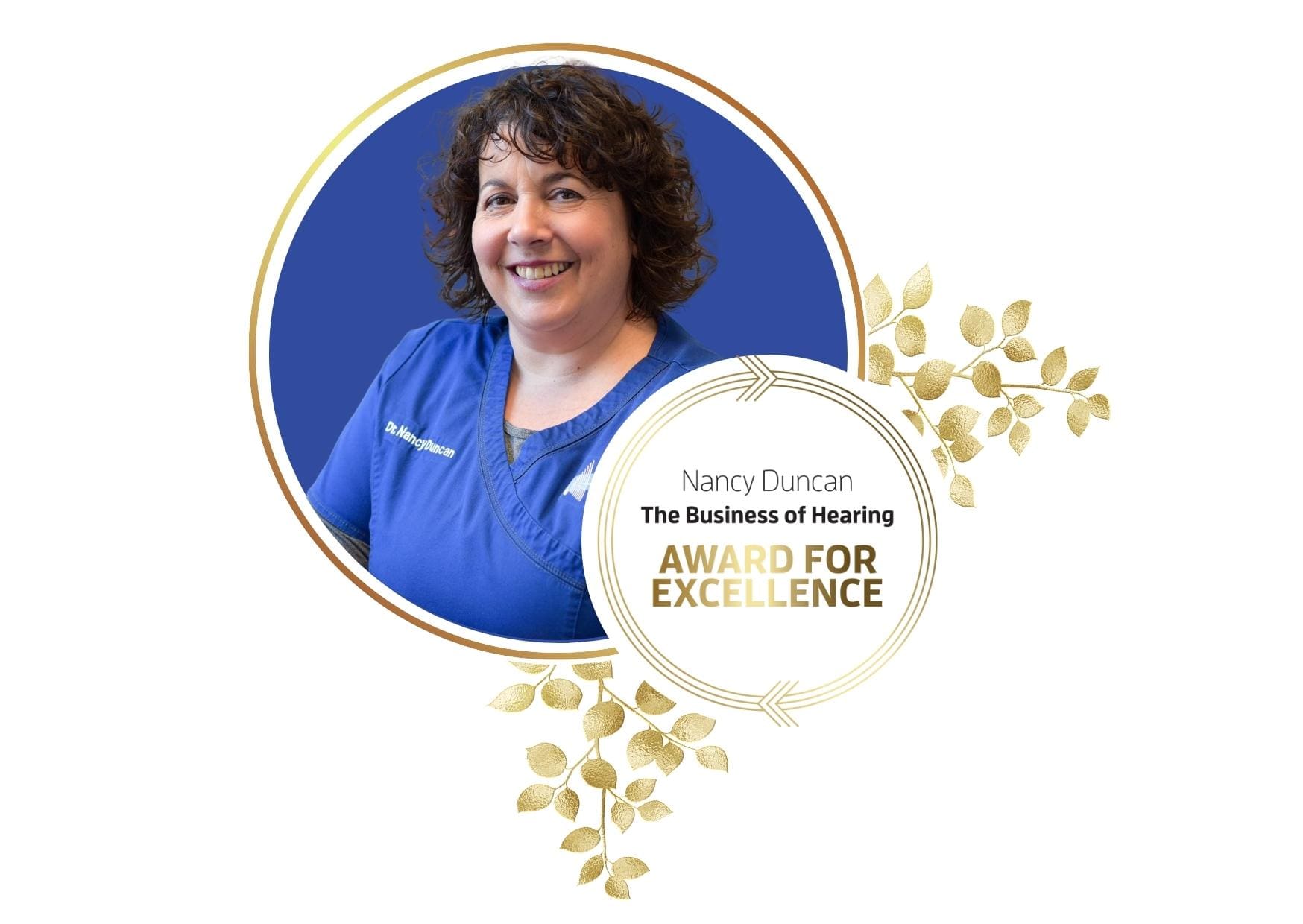 From the day an audiologist visited her class in school, her passion for audiology only grew and it wasn't long until she was taking an internship with the same provider who set her inspiration.
However, like many others, the journey to opening up a hearing healthcare clinic was not easy, as she was denied a business loan twice, and she eventually bet all her money on red.
Opening up the clinic in 2003, business was steady for a few years and she was juggling five roles at once. However, when the 2008 crash happened, she was 2 weeks away from closing the doors and amid an existential crisis.
Since then, she has survived employee theft, hiring, firing, and the pandemic, and now has 3 locations across Massachusetts, with 13 employees and a healthy profit each month that keeps Duncan Hearing afloat.
Nancy credits that the keys to her success are managing the 2008 crash, which forced her to cultivate her business and mindset, acknowledging that no one is perfect at anything and, out of everything, paying attention is key.
Nancy says, "I went from one employee and 2 weeks away from closing to 3 strong locations with 11 employees and a healthy bank account that should sustain us through emergencies.

"I am able to support my family in the lifestyle I always dreamed I wanted to and my once 2-year-old little boy is now finishing his sophomore year of high school. Oh, what an adventure it has been so far, and I can't wait to see where it takes me next."
Duncan Hearing Healthcare, like many others, was forced to close its doors in 2020, including managing a staff member get sick and potentially not able to return to work for months.
Using her business mindset at the forefront of everything, she mastered a way to keep the connection with her patients, with her staff taking a day each to answer patients' questions, ensuring any requests are dealt with.
This allowed her to reinvigorate her business, taking advantage of Curbside assistance and telehealth audiology, meaning her targets are now being achieved and she is thriving more than ever.
Currently, we are accepting in-person appointments at our locations in Fall River, Centerville, and Dartmouth, offering a range of services, including tinnitus consultation, hearing aid repairs, earwax removal, and more.
Congratulations, Dr. Nancy Duncan! Thank you for your continued leadership and strength over the years. From our entire team, we appreciate you.